There are so many great rivers, lakes, and ponds to escape to in Northern California, but these hidden gems stand out beyond the rest.
Jump from cliffs into waterfall-fed pools. Lie out on boulders to warm up after a cool dunk. Sip (at your own risk!) crystal clear water from mountain runoff. These swimming holes are perfect for a summer day trip or camping excursion.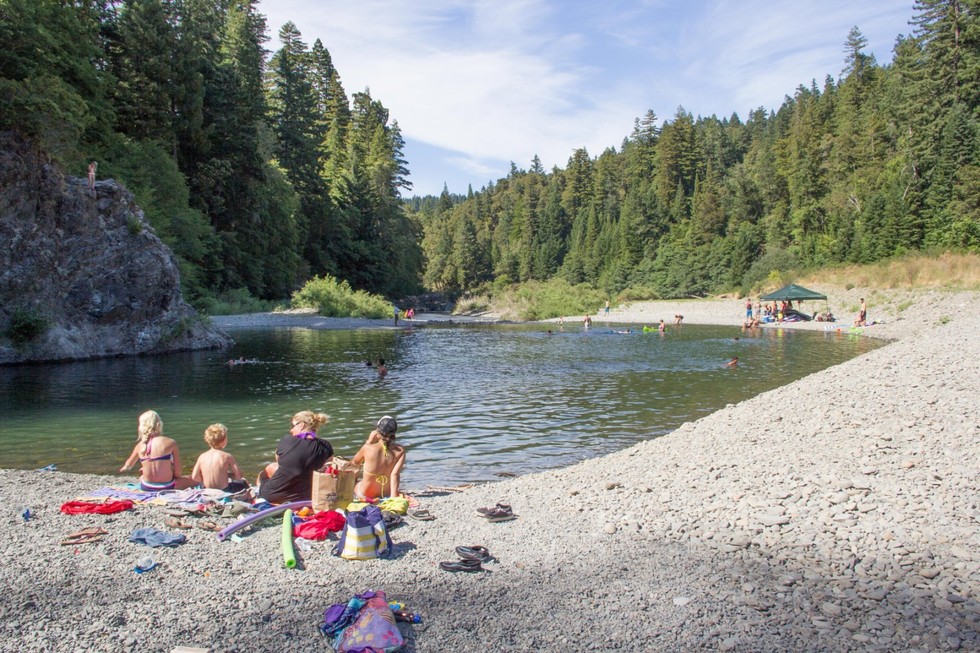 (Aron Bosworth, via Outdoor Project)
Richardson Grove Swimming Hole
Richardson Grove is one of Humboldt County's beloved redwood state parks. During hot summer months, visitors' attention will likely be drawn beyond the shade of the giant redwood trees toward the South Fork of the Eel River, where a stretch of tranquil swimming holes and beaches offers respite from the heat.
Richardson Grove's main swimming hole is located across from a jumping rock with a deep pool below. Jumping options range from 5 to 20 feet in height. Shade is limited, so bring a beach umbrella.